KNUST Developing the Next Generation of Researchers Workshop 2020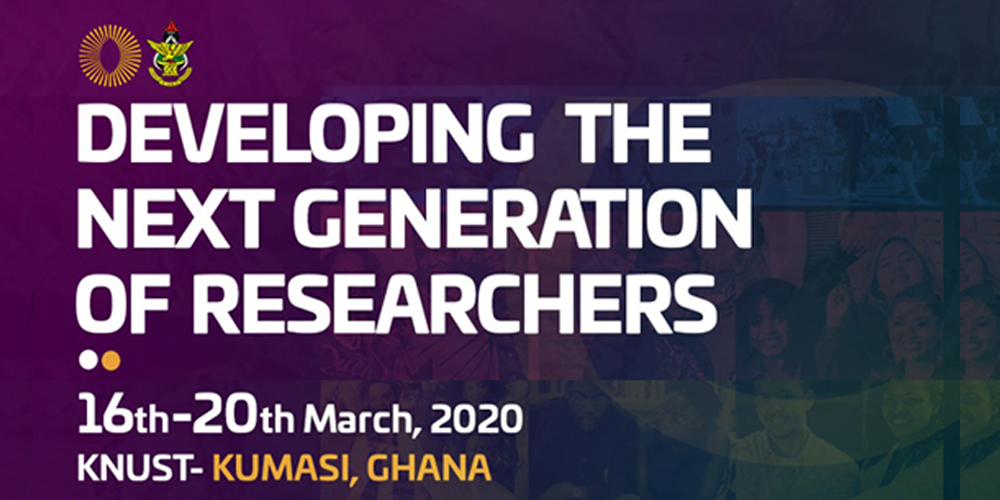 The Association of Commonwealth Universities (ACU) in collaboration with Kwame Nkrumah University of Science and Technology (KNUST) is organizing Developing the Next Generation of Researchers workshop (NextGen2020) on 16th to 20th March, 2020 at KNUST, Kumasi, Ghana.
The NextGen2020 Workshop will provide an opportunity for senior academic staff and emerging researchers to explore innovative approaches to professional development and collaboration.
Over the course of five days, delegates will learn about international good practice in career and professional development planning for early career researchers. This will include looking at how best practice is being applied within Ghana and hearing first-hand from rising academic stars from across the country about how they are forging ahead in their research careers.
ADVERTISEMENT
The workshop will cover:
Professional Development Planning for early career researchers
How to maximise research impact
Benefits of mentoring and research collaboration between senior and early career researcher
How to identify and address gaps in institutional support for early career researchers
How to engage early career researchers in institutional strengthening
Programme
During the workshop, participants will hear from various academics, including CIRCLE (Climate Impacts Research Capacity and Leadership Enhancement) visiting fellowship alumni, leaders of the ACU STARS programme, and top graduates from KNUST.
The workshop will be split into two halves: the first two days will be for early career researchers, the last two days for senior staff, and a cross-over day in the middle. Sessions will consist of panel presentations, group activities and discussion.
In addition, the ACU will be launching our CIRCLE Institutional Strengthening Implementation Fund for member universities to apply for financial support to deliver activities to improve support for early career researchers.
Please click here for more information and to apply
ADVERTISEMENT