The Kwame Nkrumah University of Science and Technology (KNUST) Refurbishes Africa Hall JCR Study Room
The Junior Common Room (JCR) Executives of Africa Hall of the Kwame Nkrumah University of Science and Technology has commissioned a refurbished study room at a cost of GH₵15,000. The refurbishment was funded from the JCR's Internally Generated Fund (IGF).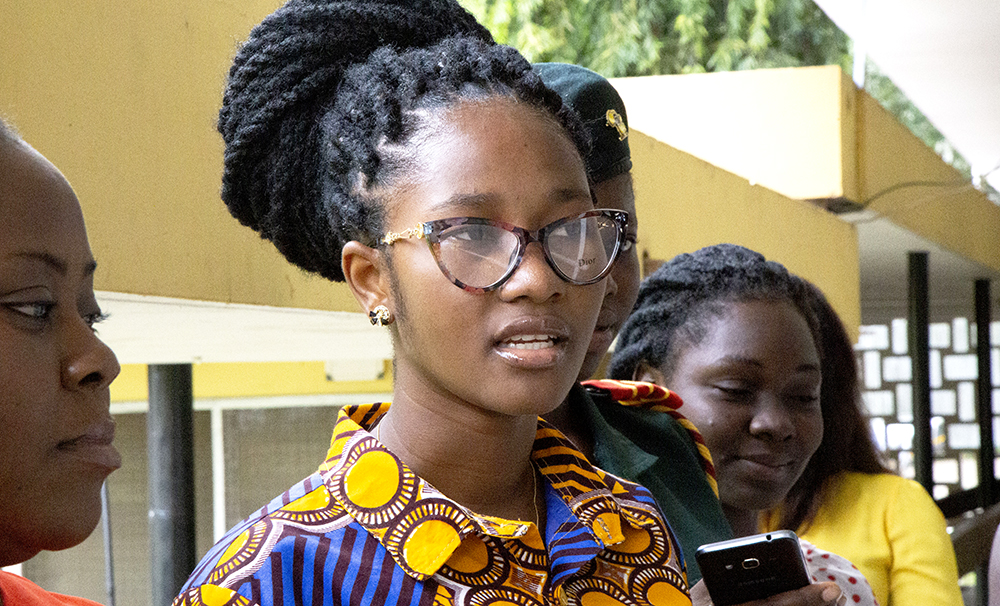 The Africa Hall JCR President, Miss Priscilla Fosu stated that, the refurbishment included painting of the room, fixing of ceiling fans and air-conditioners, lighting, provision of chairs and tables and set of curtains.
According to her, the study room was in bad shape, thus prevented students from utilizing it. 'Therefore, as part of my responsibilities as the President of the Hall, I decided to give the place a facelift and make it suitable for studies', she added.
On behalf of Hall Council Members and management of the University, the Hall Warden Dr. Marian Nkansah, thanked her for coming to the aid of the students. She advised her to make sure the room is in good shape and utilize it for its intended purpose.
---Send A Screenshot confirming Subscription For Early Response---
The Protestant Chaplain, Reverend J.W. Acheampong dedicated the study room.